School Introduction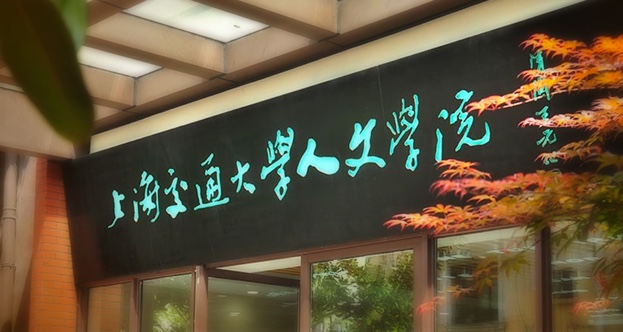 Shanghai Jiao Tong University emphasizes humanities education. As early as 1908, the university established the Chinese Language and Literature Department. President Tang Wenzhi personally taught the Chinese language class, and his original Tang tune for reciting poetry had become a valuable cultural heritage. Koo Hung-ming, Cai Yuanpei, Zhang Yuanji, Fu Lei, Li Shutong, Huang Yanpei, Shao Lizi and other humanities masters have taught or studied here. After many adjustments and reforms, the School of Humanities and Social Sciences was established in 1997, based on the newly established Department of Social Sciences and Engineering and Department of Literature and Arts in 1985.
International Affairs Training Center
Every year, we offer long-term language programs (spring and autumn), part-time Chinese language training programs (evening classes), short-term language programs (summer Chinese classes, short-term Chinese culture classes for groups), and online courses. Students can improve their Chinese language skills and experience Chinese culture at the same time, and if they have the opportunity, they can continue to study other academic degree courses at Jiao Tong University. We welcome international students from all over the world to join us and experience the charm of Chinese language and the profound culture of China.
With a Long History
The non-degree Chinese language education at the Training Center of the school of Humanities has a history of more than 30 years.
Special Classes
Established special classes such as Chinese Heritage class (Huayi Ban) and Advanced Cultural and Business course, and also offers optional classes such as Chinese Calligraphy and Taiji.
Super High Teaching Quality
The school has more than 70 experienced teachers, most of whom have doctoral degrees or above or have rich experience in teaching Chinese as a foreign language.
Advanced Teaching Equipment
Chinese language teaching is conducted in small classes, and all classrooms are equipped with multimedia teaching equipment.
HSK Test Center
Since 2003, the university has set up HSK test center to provide a warm and attentive service to students.
Every year
Language Students
Cooperation and Exchange
The School of Humanities is actively engaged in extensive cooperation with foreign universities and educational institutions. The cooperation includes accepting foreign students sent by other universities, dispatching Chinese language teachers and cooperating in the preparation of teaching materials.